Due to COVID-19, FIFC will NOT be held June17-20 but will held on various work dates (by jobsite) once North Carolina state government declares that we are in Phase 3 of the 're-opening'. We are in the process of creating a 'volunteer signup' system to accommodate all the different projects work dates. We will not have mass gatherings and the work events will not 'look the same' as our previous mission weeks…even to the extent that we will only be doing outdoor work. We thank you for checking on our status and hope to have more concrete plans soon! Don't hesitate to contact us …. stay safe and germ free!
In 2006, Waxhaw United Methodist volunteers traveled to Pascagoula, MS to help people rebuild their homes after Hurricane Katrina. After that trip, we asked ourselves why we weren't helping people in Waxhaw in the same way. Many church members were unable to commit to a week in Mississippi, but said they could help out with local projects where they could volunteer for one to four days…or for some folks just a couple of hours or a half day. So in 2007, the church decided to help those in need in the local Waxhaw community and named the project "Fixing it for Christ." This tradition has continued ever since.
This year, Waxhaw UMC will host "Fixing it for Christ" June 17-20, 2020. In an effort to expand its mission and its ministry, "Fixing It For Christ" is becoming a community project involving many churches and other organizations. A few of those that are partnering with us are Mineral Springs United Methodist Church, and Operation: ReachOut… but that's not all… there are many more churches, businesses, organizations and community folks that are joining in! And we invite you to join with us, too. Just in case you are wondering… here's what a day looks like for a volunteer:
Rise and shine early…and be at the church (Waxhaw United Methodist – 200 McDonald Street) around 7am for a hot and hearty breakfast cooked by the men of the church (we may have a few other "cooks in the kitchen" too)! Once you have nourished your body…someone is gonna have some good words to share to nourish your soul…that's what we call our "Devotional". It's brief because we know that everyone is anxious to get to work! Then the work day instructions are given and all volunteers depart for the various work sites….don't forget to grab that bagged lunch! Oops…you don't know about that yet…so listen up…here's something really important! Between the morning arrival and departure…every volunteer is responsible for making their own brown bag lunch from a selection of provided items! Don't worry…you'll see the table and the line and the brown bags being packed…so you'll know just what to do! Now…back to the day's schedule…we depart from the church to go to the various work sites. Then we work, work, work til lunch! Around noon, the brown lunch bag is opened and the goodies are eaten right there at the work sites. Sit under the shade tree and get to know someone new while you eat! Then we work, work, work til quittin' time…that's around 5pm. We all meet back at the church where a delicious, hot meal awaits…it's gonna be good because it'll be made by some excellent cooks (you know, the folks who have the recipes in the church cookbooks)! So…there you have it…a day in the life of a "Fixing It For Christ" volunteer…and you get the opportunity to do that for four whole days!
The Invitation – Volunteers Needed
Please consider joining us…we have lots of fun, we work hard, and we help folks who need our love and support! We invite you again…please join us…we need lots of volunteers. We welcome and ask that parents work alongside their youth ages 14-16 (parental guidance and supervision necessary for safety reasons) on Wednesday, Thursday, and Friday. Saturday is a family day where children can come work alongside their parents. Ages 16 and older can attend without parental attendance on any day. All skill levels are needed, and we have jobs for everybody…when we say everybody… we mean it!
Coming Soon!
We are in the process of creating a 'volunteer signup' system to accommodate all the different projects work dates.
Pray for this mission, pray for the workers, and pray for the people we serve. Ask God to use us for His agenda, not ours. Pray before, during and after the projects. If you can't do labor, then come visit a home during the project just to pray for 20 minutes. Let us know if you will commit to a ministry of prayer.
Unless the LORD builds the house, the builders labor in vain. (Ps 127:1)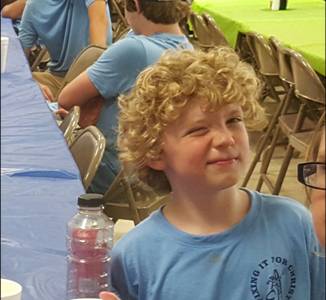 Oh Yeah…The Other Commitment (nope not money) – Material Donations Needed
Sometimes, we have a list of items that we need to repair or refurbish the houses that we are working on. So, please take a look at the list and let us know if you can donate any of these items. Click here to view the list. Also, please keep in mind that even though we need free items, we would like to make sure that the items are not in disrepair. If items are not listed, then we have been truly blessed and are not in need of items! So thanks to all who have donated!
In case you want to know…the money part
And as for monetary donations, we are not asking you to give. However, if you feel that is where you want to be involved, then we will accept a donation. All monies go to the "Fixing It For Christ" mission project. Thank you to all who have donated…you help to make this mission possible!!
Churches and Organizations That Partner With Us
Mineral Springs United Methodist
Men's Group – First Baptist Charlotte
Forest Hill – Waxhaw Campus
Our Lady of Grace Catholic
Weddington United Methodist